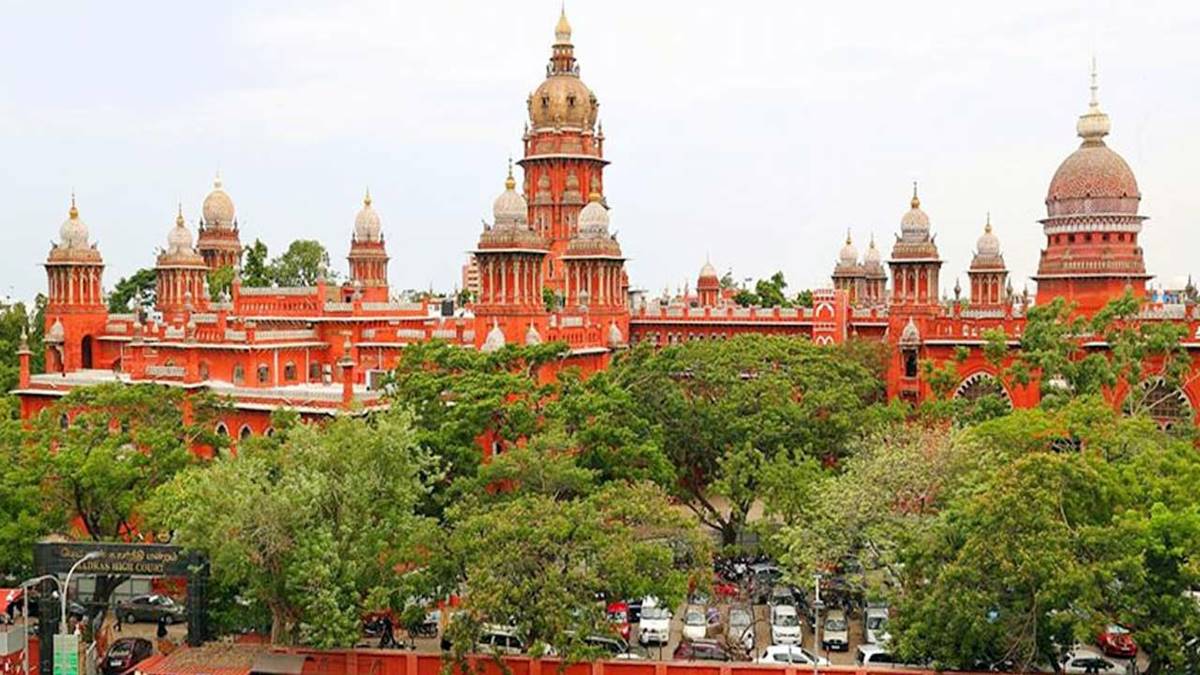 " No more elephants for TN temples;  All temple pachyderms  should be shifted  to government run rehabilitation camps " orders Madras  High Court
By T.S. Venkatesan
Yet another blow to devotees who revere and love them as God Vinayagar but it is a victory for animal lovers.   Madurai bench of the Madras High Court said temple and private persons should not acquire elephants for captive purposes. It gave this orders, While hearing a petition filed by the Forest Department regarding the management of  a private captive 60-year-old female elephant Lalitha from Virudhunagar and her sustained by. It had fallen down on a few occasions
Justice G R Swaminathan on 28th February said "The time has now come to take a call if all such elephants now in captivity (both temples and privately-owned) should be shifted to government rehabilitation camps. The secretary to the environment and forest department may coordinate with the secretary to the HR and CE department in this regard," directed. 
In a three-pronged strategy to prevent cruelty to elephants,  the  Judge said  first to ensure that no temple or private person in the state acquires any elephants anymore, and asked the officials to inspect all temple as well as privately-owned elephants. He also said  the government to take a call on shifting all these elephants to government-run rehabilitation camps.
Judge Swaminathan observed that in many temples, the elephants are housed in absolutely unacceptable conditions, the judge said concrete flooring, tin roofing, lack of freedom and poor supply of food made their lives hell. "They are chained 24 hours a day. The drunken mahouts inflict terrible pain and cruelty on them. Separated from their natural family and unable to bear the torture, the poor animals do sometimes turn aggressive and violent" the court pointed out.
On February 26 this year, Justice Swaminathan visited a 60-year-old elephant, Lalitha and noticed the she had several physical injuries and was in poor health. He visited the elephant along with some animal rights activists at Virudhunagar.  He said since temple elephant Lalitha was under the custody and care of the government, it is the statutory and constitutional duty of the state to take all possible measures to cater to her physical and medical needs. Citing the loud music blaring through amplifiers, the judge said  "I am certain that it should be posing a serious disturbance to the elephant. To Lalitha, it can only be an unbearable noise beyond acceptable decibel levels. She may not be able to appreciate devotional content."  He directed the concerned jurisdictional police to ensure that the ambience is kept free of noise pollution.
Prakash of Elsa Foundation who is an expert, told the court that there were suitable places in Tirupattur and Salem districts for establishing rehabilitation camps. He said the Trichy MR Palayam camp was not all that suitable for elephants. Recording this input, Justice Swaminathan said: "I am certain that a meeting between the secretary of the environment and forest department and Prakash would yield a lasting solution."
Expressing concern over the 'mistreatment' meted out to privately owned animals (elephants in this case),  on February 23,  2021 . a Division Bench of Madras High Court comprising of Chief Justice Sanjib Banerjee and Justice Senthilkumar Ramamoorthy asked the State Government to come up with a policy prohibiting future ownership of elephants by any individual and/or temples.
Taking note of the cruelty and exploitation of the elephants at the hands of caretakers and owners, the court recommended the TN government to consider formulating new policies to prohibit private ownership of elephants by individuals or temples.  It also said that persons who exploit the elephants should be dealt with as mercilessly as they treat the animals in captivity.  He said as per rule 4 (4)of the Tamil Nadu Captive Elephants (Management and Maintenance) rules,  elephant  must be maintained by the same mahout and cavady (his helper) during the entire lifespan except  when they are under drunken stage or in prolonged illness.  The petitioner said" the temple authorities had given a complete go-by the rule and sacked the mahouts and appointed new persons to mange the animals.  This has put both the elephants and the devotees".
It gave these directions following suggestion in connection to a PIL filed by Rangarajan Narasimhan who in his petition said elephants Andal and Lakshmi in Srirangam temple were separated from their mahouts.
Elephants are worshiped as the embodiment of God in Hinduism. Elephants are seen being used in festivals and processions in many states. In the state of Kerala, many elephants are used in many festivals including processions. According to a 2019 survey, there are about 2,450 captive elephants in the country.
In last November thousands of devotees bid a tearful fare well to elephant Lakshmi of Sri Manakula Vinayagar Temple, which continuously blessed the devotees visiting the temple on days other than the days in the rejuvenation camp. People attended the funeral procession in large numbers and paid their tributes to her. Such was the love and respect for elephants in our society
PETA India – whose motto reads, in part, that "animals are not ours to use for entertainment or abuse in any other way" – notes that just last year, a captive elephant used in Kerala's tourism industry was beaten so badly that the animal's leg broke.  Some view PETA which tries to interfere in temple rituals with an hidden agenda and tried to ban Jallikattu in TN. Devotees wants an appeal should be made to allow temples to own elephants of course with conditions for their well being.