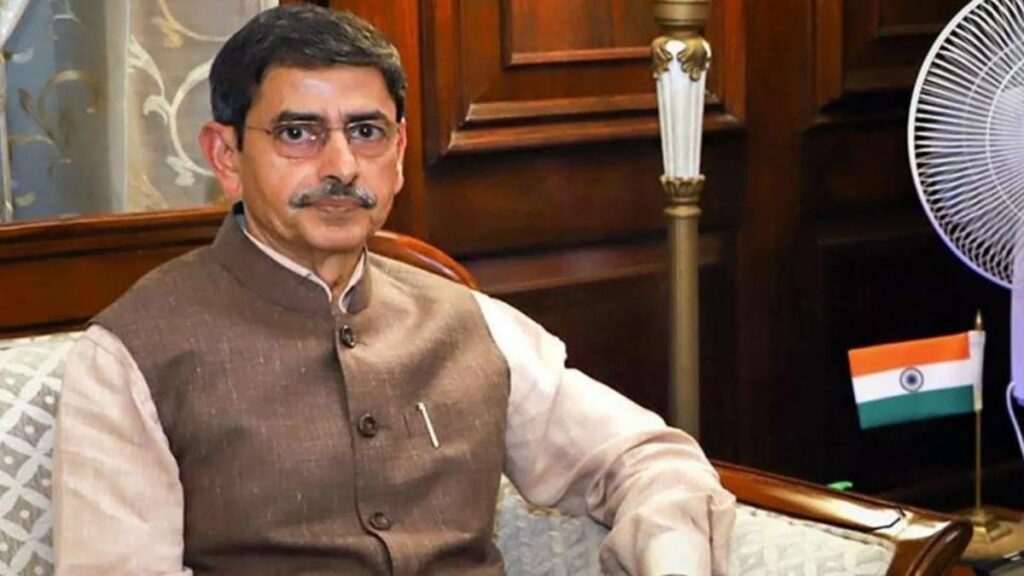 HON'BLE GOVERNOR OF TAMIL NADU THIRU R.N.RAVI'S REPUBLIC DAY ADDRESS TO THE PEOPLE OF TAMIL NADU
The Hon'ble Governor Thiru R.N.Ravi has delivered address on 73rd Republic Day to the people of Tamil Nadu. In his address, the Hon'ble Governor quoted,
" Anbumikka enadhu Tamizhaga sagothara, sagotharigale, Vanakkam.
Mangalakaramaana namadhu 73 avadhu Kudiyarasu dhinaththai munnittu ungal anaivarukkum niraivaana nal-vaazhththukkalaiyum en idhayam kanindha nallaasikalaiyum theriviththuk kolkirean.
The Nation is celebrating 75 years of Azadi Ka Amrit Mahotsav and the 125th Birth Anniversary of Netaji Subhas Chandra Bose with zest, enthusiasm and national pride. On this day, we respectfully remember all the freedom fighters for their sacrifices and sufferings. We pay tribute to Veeramangai Velu Nachiyar, Veerapandia Kattabomman, V.O.Chidambaram Pillai, Mahakavi Subramania Bharathi, Muthuramalinga Thevar, Janaky Thevar and many others and express our gratitude to them.
There are thousands of heroes and martyrs of our national freedom movement from Tamil Nadu. Many of them fought battles under the leadership of Netaji against the British to root out their colonial rule in our country. A good number of brave Tamil warriors of the Indian National Army and their thousands of descendants are in several parts of the State. We must identify and honour all the heroes and martyrs whose blood, sweat and sacrifices gave us the Amrit of freedom. We owe them an apology indeed for ignoring them and their contributions for so long. We must construct stories of their struggles for our posterity to appreciate the worth of hard earned freedom and for inspirations to build a Bharat of their dreams – a World leader – Materially prosperous, Militarily strong, Intellectually superior and Spiritually committed to the ideal of Universal brotherhood.
Friends, numerous diversities have been the beauty and strength of Bharat. For several thousand years, our people have lived together as one large family united in our shared cultural spirituality and values that is rooted in Universal unity of human being and its oneness with the entire creation. These values permeate our land and are reflected in everyday life of a Bharatiya from Kanyakumari to Kashmir and Kutch to Kamrup.
Some two thousand years ago the great Thiruvalluvar, perhaps the highest accomplished sage of all times, sang the songs divine and gave us the Holy Scripture – Thirukkural. The wisdom of life and beyond embedded in Thirukkural constitutes a fountainhead of Bharat's eternal spirituality.
Our Sangam literature, perhaps the most ancient living literature of the world, represents the highest ever evolution of intellectual and spiritual self, have inspired and influenced the succeeding generations of poets, thinkers and philosophers.
The great Kamban gave us the Ramayanam, the life story of Sree Ram who lives eternally in the heart of every Bharatiya.
Friends, we are the proud children of great Nayanmars and Alwars, Avvai and Aandal. They have inspired the children of Maa Bharathi for millennia and will continue guiding us for all the time to come.
Since Independence, we have been building Bharat from ruins of centuries of colonisation. The invaders and colonisers not only exploited our land and people economically and politically, but also tried their utmost to destroy the sense of self-hood – the shared Bharatiyata of our people, our shared cultural spirituality -which has been the source of our unity and strength. They did everything possible to destroy the institutions that sustained that shared cultural spirituality and planted numerous poisonous seeds of artificial divisions – regional, racial, linguistic, communal etc.
Soon after we became a free country, Mahatma Gandhi had cautioned us about the poison injected in our individual and collective mind and psyche by the colonial rulers and its long term dangerous consequences. He had urged us to remain conscious of it and work assiduously to detoxify ourself and our society of this poison. He had warned us that the detoxification process would be a long one but a must for restoring the social harmony and national pride which are the bedrocks of a new rising Bharat. We have to be ever on guard against the
adversarial forces which would try to disrupt the social harmony under some pretext or other and hamper the rise of Bharat.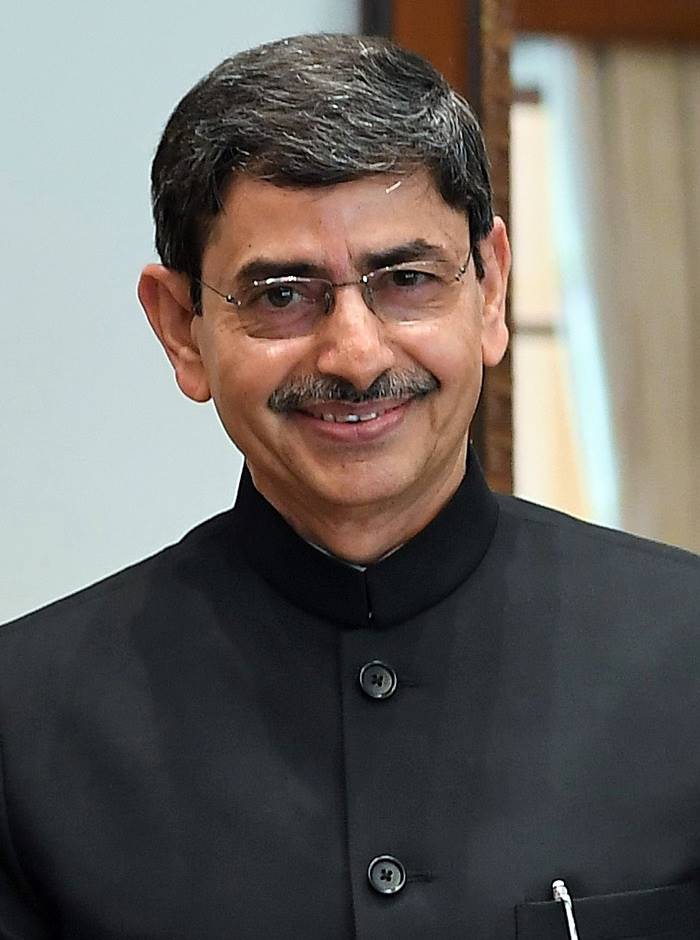 Friends, for the last over two years, the world has been under the dark shadow of COVID 19. It has taken a severe toll on our life and livelihood. Many of us have lost our dear ones to COVID. Many lost their livelihood. However, our country, under the dynamic leadership of the Hon'ble Prime Minister Thiru Narendra Modi, with the co-operation and inherent strength of all our people, sacrifices and selfless service of our frontline warriors, extraordinary hard work and diligence of our scientists and scientific community, our enterprising industrialists and entrepreneurs, has been able to deal with this unprecedented global crisis and its adverse consequences in innovative ways which have become an enviable case study even for the advanced countries.
In record time we built from scratch an incredible health infrastructure and delivery systems, developed vaccines and also new medicines to deal with COVID and its health related consequences. The rich and advanced countries unfortunately looked at the pandemic with mercantile opportunities and began pursuing vaccine nationalism, however, we, true to our values of universal brotherhood, extended vaccine support to the needy people in over 100 countries, under the Vaccine Maitri initiative.
Our country is passing through the third wave of COVID 19. There is no shortage of needed health and hospital services, infrastructure or medicine. In vaccination, we have established a world record. We are dealing with the new wave of COVID and its variants with greater preparation and confidence.
Friends, our country, under the dynamic and visionary leadership is experiencing a holistic rejuvenation. There is palpable positive temper in the air reflecting resolve of our people to build Bharat, the world leader by 2047 when we will be celebrating 100 years of freedom. Incredible goals in public health, sanitation, education, infrastructure, energy, gender parity, science and technology etc. have been achieved. In innovation and entrepreneurship we are steadily setting new records. Our start-ups are dazzling the world. Soon we are likely to have over 100 unicorns – start¬ups each with worth over US $ 1 billion.
The anthropocentric view of life and resultant reckless rampant exploitations of nature and natural resources by some advanced countries
have put our planet in existential crisis. The countries responsible for destructions of ecology and climate are not yet forthcoming to mend their ways. Bharat with her commitment to Integral Humanism of Vasudhaiva Kutumbakam and unwavering belief in Integral Creation of Sarve Bhavantu Sukhinah – Sarve Santu niramayah (Let every being be happy and free of diseases) is demonstrating the ways of sustainable harmonious development. The ever expanding international Solar Alliance built at the initiative of our Hon'ble Prime Minister, our determined thrust for reliance on renewable energy and the bold decision to make Bharat carbon free by 2070 are stellar examples of saving the Mother earth from the looming environmental disaster and collective destruction.
Friends, the post Second World War World order created by the then powerful countries when Bharat was still a slave has proved iniquitous and unsustainable time and again. It is crumbling. It shall crumble. A new World Order is at the horizon.
On the major global crisis – Climate and Covid, Bharat has taken the leadership and shown the way by examples how to successfully deal with such crisis. It is the sacred duty of all of us to take note of this fast emerging change and contribute our best in our own ways to build a New Bharat to take its due position in the new World order.
Friends, our State Tamil Nadu is progressive. In COVID management, we have done very well. For mitigating the adverse effects of unprecedented rains and cyclone in 2021, our State Government has done remarkably well. In several areas of development and growth, Tamil Nadu is an example and inspiration for many States.
Our human and industrial development indices are commendable. Through constructive measures taken by successive State Governments and with support of the Central Government, we have achieved remarkable success in social justice, spread of education, healthcare and enhancing livelihood of our people. I, on behalf of the people of Tamil Nadu, thank the Hon'ble Prime Minister for inaugurating 11 medical colleges in our State in one go – an unprecedented record in the whole country.
While continuing to steadily improve our position in development and growth, our focus should also be on building social harmony and imparting quality to education.
Improving the quality of education in our Government schools is the crying need of the time. The negative differential in the educational outputs between the Government and private schools is worrisome. The
poor cannot afford expensive private schools. Government schools are their only hope. Before introduction of NEET, the share of students from Government schools to the seats in Government Medical Colleges was hardly 1%. Thanks to the affirmative action of 7.5% reservation for Government school students that the number has improved significantly, however, there is urgent need to improve the quality of education also in the Government schools. Similarly in Higher Education too, we must work hard to restore the once enviable reputation of our Universities.
Friends, Tamil is the oldest living language in the World. It is enormously rich in literary, cultural and spiritual contents. It has enriched several Bharatiya languages. Its spread in the rest of the country must be encouraged. At the initiative of Hon'ble Prime Minister, a 'Mahakavi Subramania Bharati Chair' has been created in the Banaras Hindu University, a Central University, to advance spread and research in Tamil language, literature and philosophy. Similar initiative should be encouraged in the Universities of other States. Our Universities may also take initiatives in this regard. The country must have the full benefit of richness of Tamil.
While it is important that Tamil language is given wider spread in the rest of the country, it is also important that our school students learn other Indian languages like students in other States. Depriving our students of knowledge of other Indian languages is unfair to all. Besides fostering brotherliness and better mutual appreciation, a linguistic intellectual and cultural cross-pollination will enrich all of us and also open several opportunities for our harmonious growth.
Let us remember the call of Mahakavi Bharathi – Bharatha Maadha, Seppumozhi pathinettudaiyaal, Enil Chintanai ondrudaiyaal.
(Bharat Mata speaks 18 languages, but her chintan is one.)
Friends, Tamil Nadu is the spiritual capital of Bharath – since over two thousand years ago. Bhakti has been all pervasive and palpable in our life. Our State has the highest density of temples in the country. Some are nearly two thousand years old. They are living temples. They are our priceless cultural and spiritual heritage. While other ancient civilizations of the World have disappeared in the mist of time and bins of history, some even without traces, ours has survived despite numerous
formidable odds. This living legacy is intellectually stunning and emotionally humbling. We are proud of our ancestors who preserved and bequeathed to us such an unparalleled rich legacy. It is our sacred duty to be worthy of such an incredible heritage. Our ancient temples are not mere bricks and mortars where some rituals are held. These are the living monuments of our physical, emotional and spiritual identity. They must be protected and preserved in their physical, emotional and spiritual totality with ample care, faith and devotion.
Friends, for all the decades since Independence, we have laid stress on awareness about citizens rights. It is time for us to be conscious of our duties also. On this auspicious occasion, let us commit ourself to the fundamental duties of a citizen enshrined in our Constitution and take the solemn resolve to do all our duties, keeping the best interest of our nation.
I take this opportunity to felicitate the winners of Raj Bhavan sponsored essay competition announced on Dec. 12, 2021, the 139th Birth Anniversary of Mahakavi Bharatiyar as a tribute to the Mahakavi. The essay competition was in Tamil and English in two segments – one for School students and another for College and University students. The topic of essay for the school students was – "Mahakavi Subramania Bharathi's contributions to India's freedom" and the topic for College/University students was -"India in the imagination of Mahakavi Bharathiyar".
I am delighted at the enthusiastic participation of students. Over 7000 students from all over the State participated in the competition. The Screening Committee for selection of the winners have informed me that they were quite impressed by the quality of the essays.
The winners in the school category are :¬
Tamil -Miss.K.Ragavi, a class 11th standard student, Government School, Krishnapuram, Dharmapuri District.
English -J.S.Kawin Inbathamizh, a class 7th standard student, Chettinad Public School, Karaikudi, Sivagangai District.
The winners for the College/University category are :¬
Tamil -S.Duraisamy, 2nd year MBBS student of Government
Medical College, Kanniyakumari.
English -Miss.R.Vasuki, 2nd year B.A. (Eng. Literature) student of Madras Christian College, Tambaram, Chennai.
Prize for the winners in the School category each is Rs.1 lakh and a Certificate and for the College/University category each Rs.2 lakhs and a Certificate.
I congratulate the winners and extend my best wishes to the participants. They should keep their spirit up. There will be opportunities in future. Once the COVID situation improves, the winners will be felicitated at a function at the Raj Bhavan.
On this auspicious occasion, I once again wish you all the very best in your life.
Vaazhga Tamil ! Jai Hind !"